Constantin Brâncusi : The Greatest Sculptor
Posted: Wed Feb 27, 2019 10:59 am
Constantin Brâncusi (1876-1957) was born on this day. He was one of the most important modern sculptors & a key figure in the history of Western art. His work has a profoundly organic form & essence of truth. Forget preconceptions & enjoy...
He grew up near the Carpathian Mountains to a poor farming family. He was a keen carver & was sponsored to go to Craiova School of Arts & Crafts. Brâncusi graduated in 1898. He went on to the Bucharest School of Fine Arts. L'ecorche (1901-2), Torso (1901), Ion Gergescu (1901).In 1903 he went to Munich & then walked to Paris. He studied at the École des Beaux-Arts & started work in Rodin's studio. He lasted 2 months! He went on to create the Prayer. L'Orgueil (1905), Bust of a Child (1906), Torment (1906-7) & Wisdom (1906-8)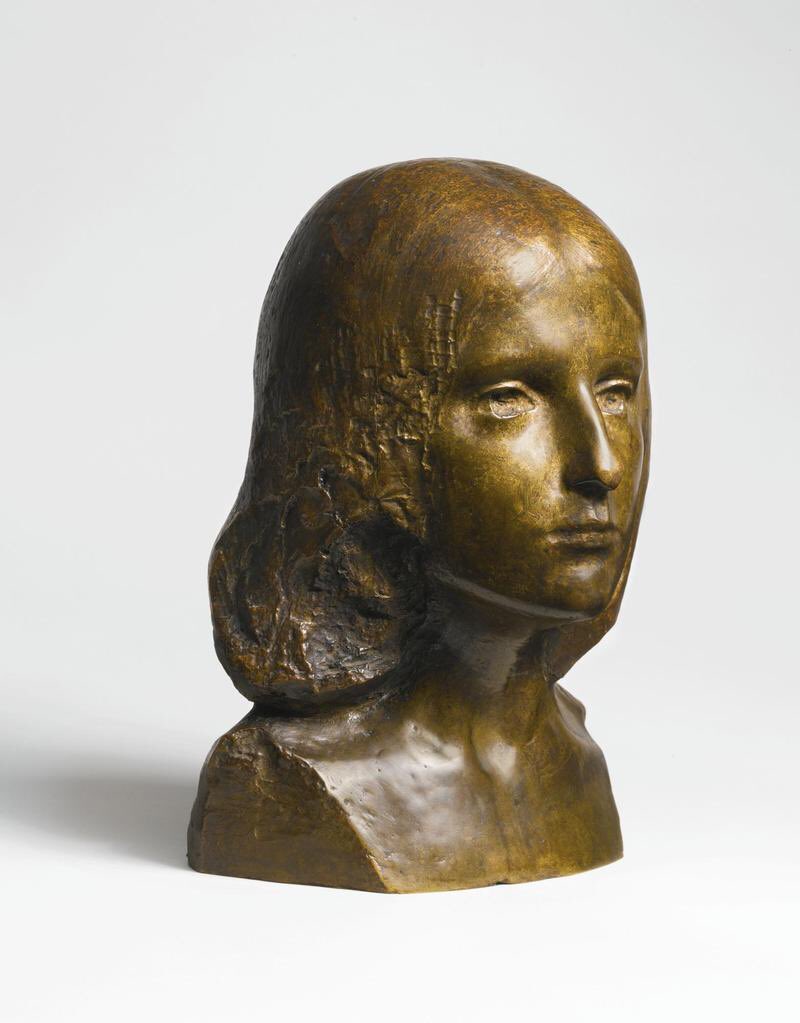 His early work was about children's heads & emotions but he quickly evolved to create the Kiss. It was sculpture as idea rather than reality. Head of a Child (1906-7), Bust of a Boy (1906), The Kiss (1908) & The Prayer (1907). The Prayer was his first step towards modernism.By 1908 Brâncusi was focused on carving. He was still interchanging between reality based ideas & a new sculptural language where he sought to form icons of emotion instead. Sleep (1908), The Kiss (1909) & Portrait of a Woman (1909)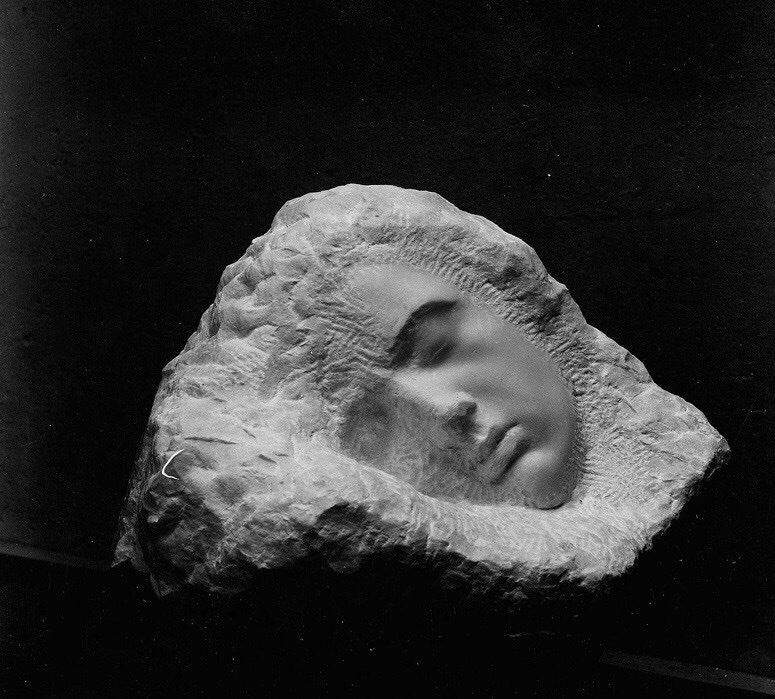 Sleeping Muse (c1910) is one of his greatest works. Using the perfection of the egg form he gently carved the face of a sleeping figure. He removed all extraneous ideas & gives us the concept of sleep & beauty.Prometheus (1911) & Three Penguins (c1911-2). Prometheus takes us deeper into the subconscious & how a Being comes to be. There is humour in his group of penguins. He suggests the ideas through shapes allowing the viewer to sense rather than to see a literal description.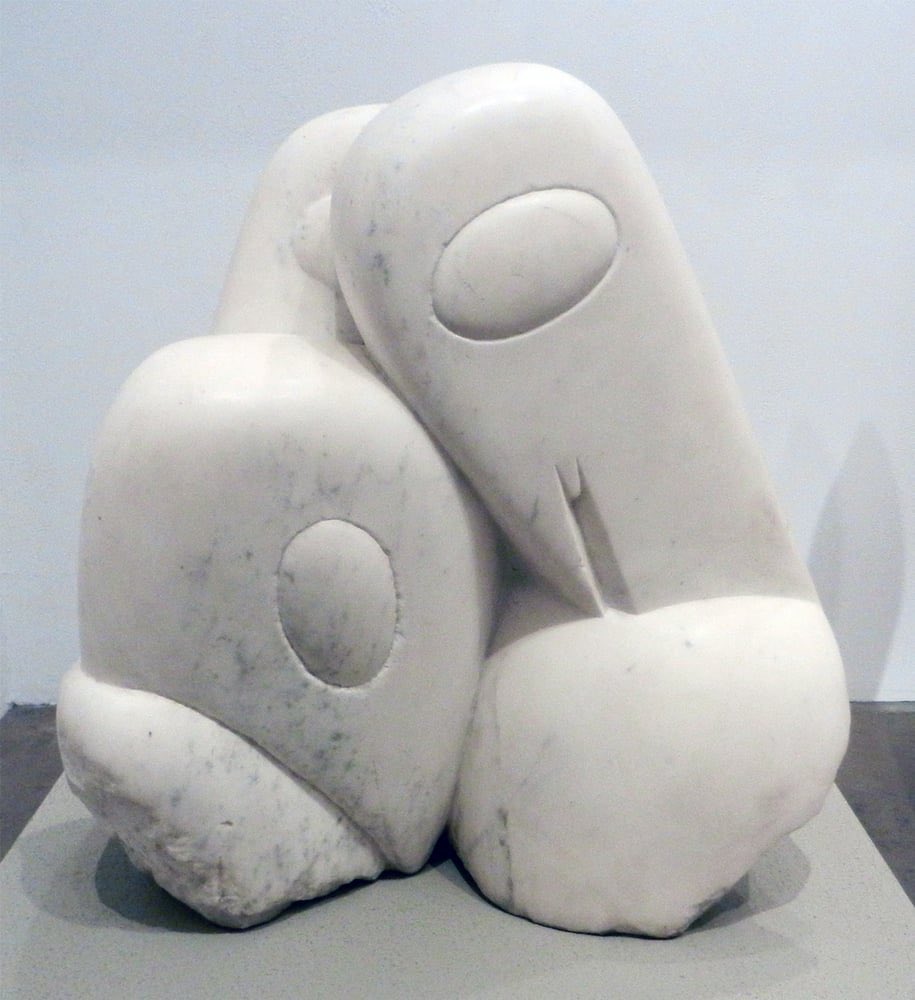 One of his key patrons was the Irish-American John Quinn. Portrait of George (1911), Maiastra (1911 & c1912) & Muse (1912). Muse takes the ovoid form, twists it through an amorphous base & adds grandeur. His bird forms begin the same evolutionary path.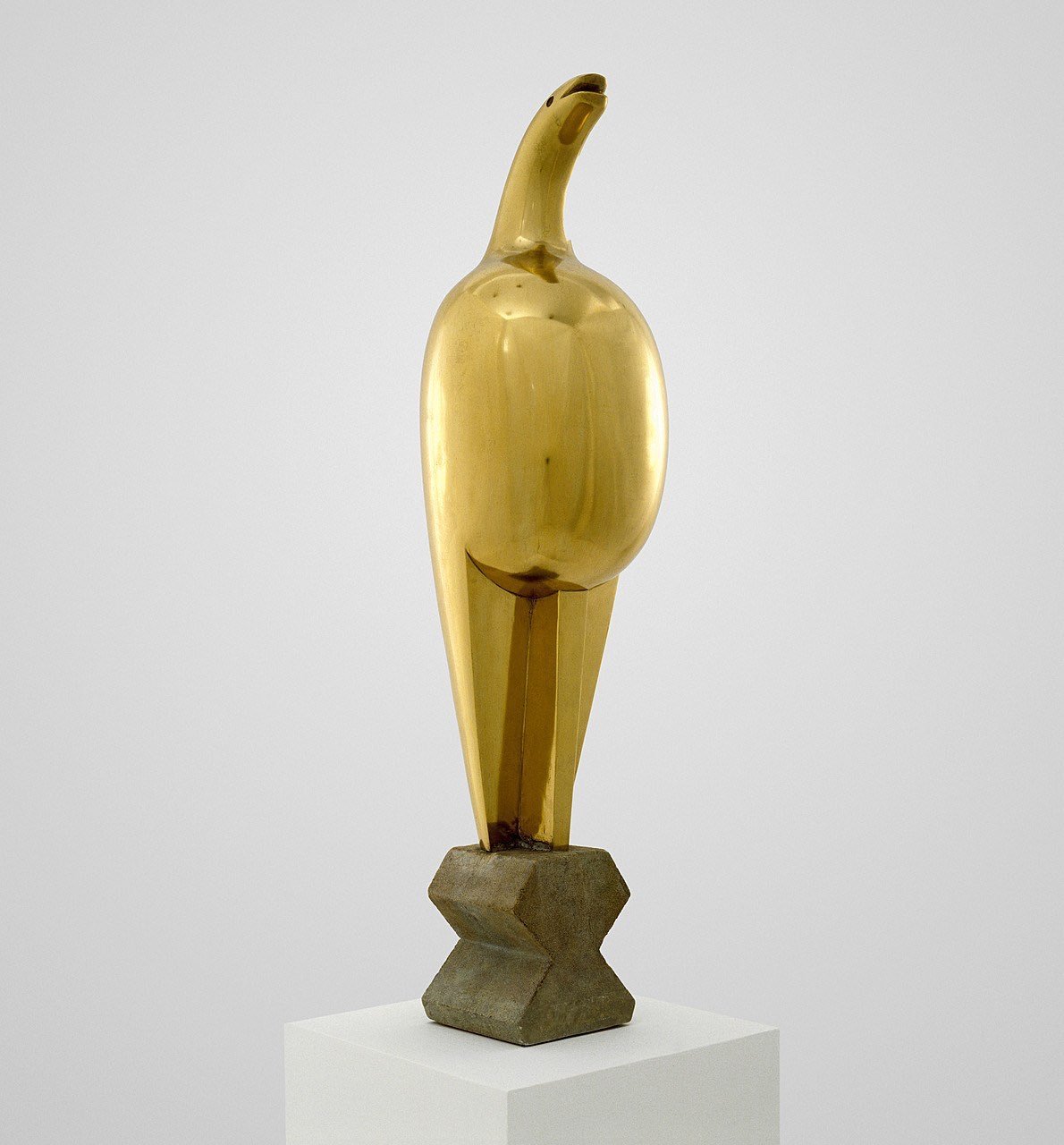 He carried out a number of portraits of the idea of his sitter. Pogany hints at the large eyes & intensity of the subject. Portrait of Mlle Pogany (1912-3) & Two Penguins (1914). Penguins re-examined the larger group & simplified it.
In 1913 he was exhibiting at the Salon des Indépendants & at the Armory in NY. Watchdog (1916), Little French Girl (c1914-8) & The Sorceress (c1916-24). Here he adds complexity to his work - at the same time stretching it & giving a sense of weightlessness.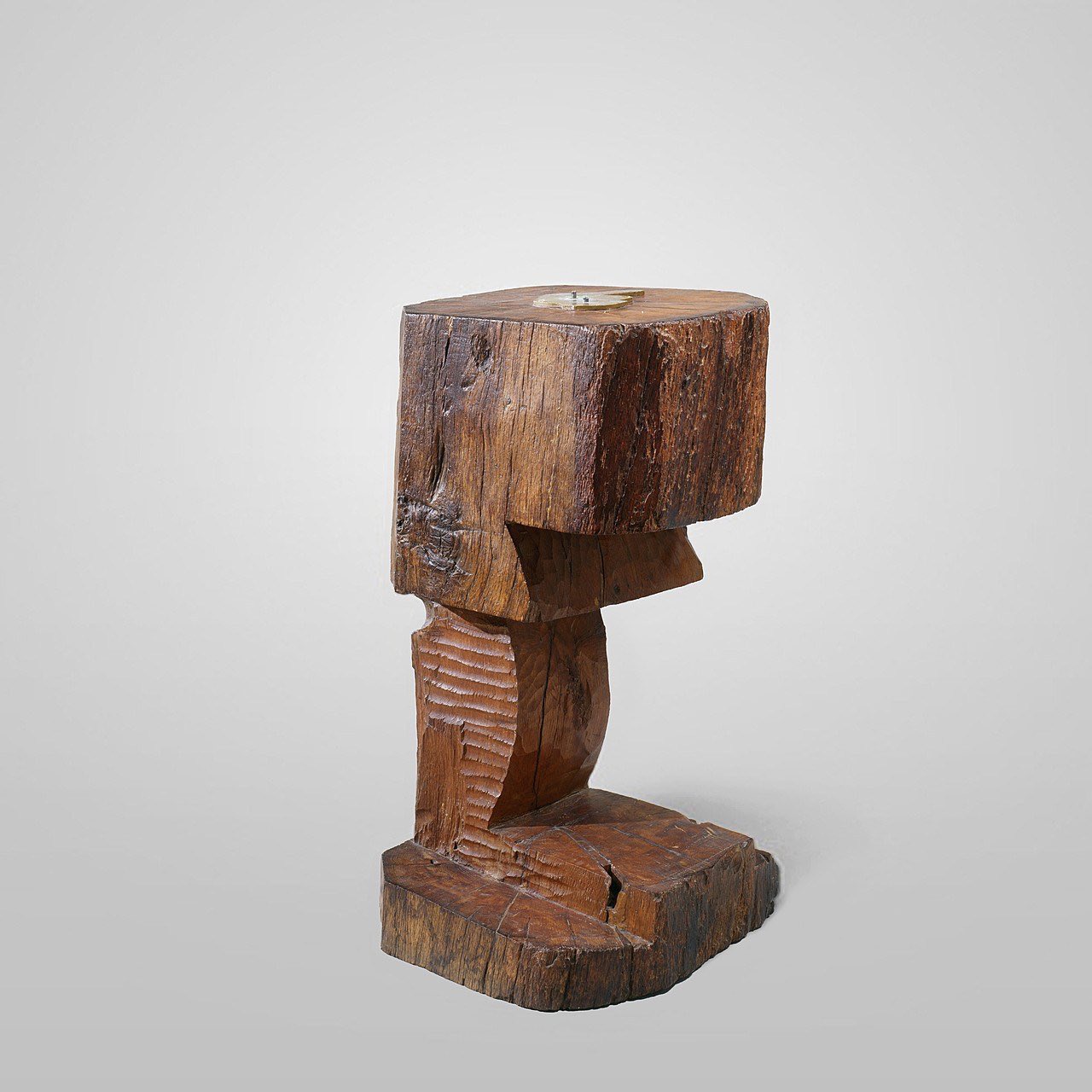 Portrait de Mme LR (1914-7) & Newborn Child (1915). The newborn child returns to the egg idea. An egg is a vehicle for a new life, just as the baby's first cries are its breaking free of the mother.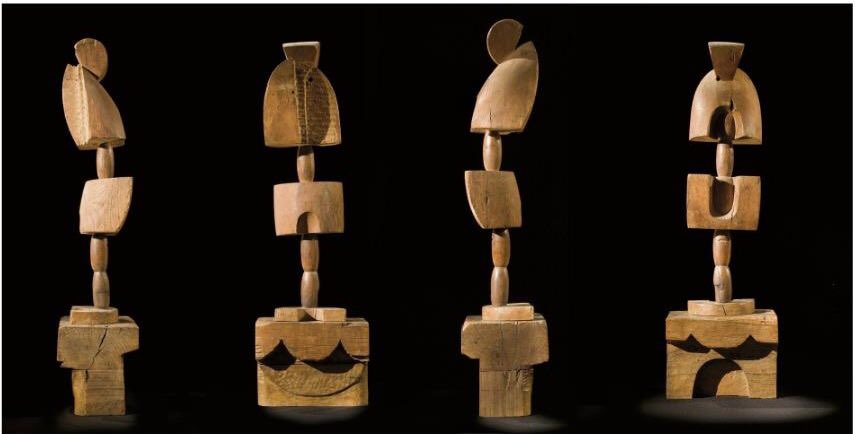 Princess X (1915-6), A Muse (1917) & Sculpture for the Blind, Beginning of the World (1916). Princess X caused outrage when shown as it was decided it was a phallus. Brâncusi was disappointed that where he saw the distillation of form others were keen to see adolescent humour.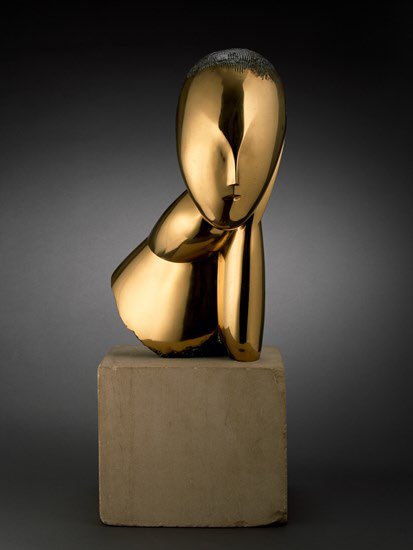 Again Brâncusi returns to the egg both in Danaïde & the First Cry. His was an art of the essential & by identifying that, the universal. Danaïde (1918), Male Torso (1917) & The First Cry (1917)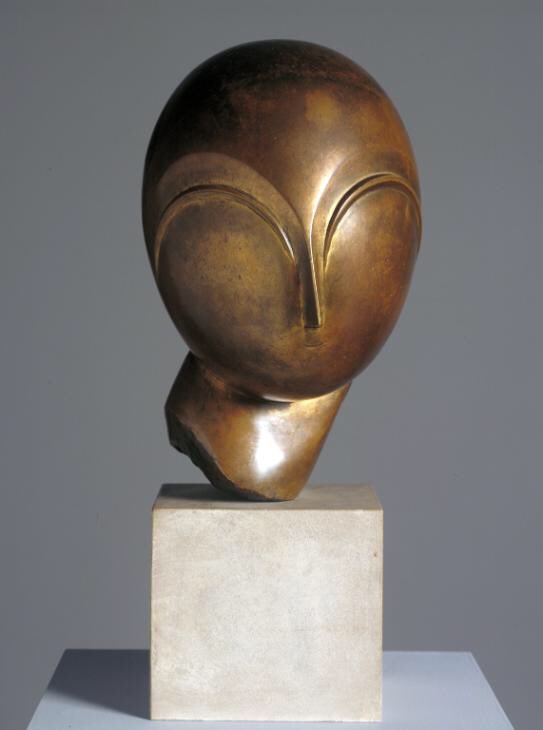 A major concern for him was weightlessness & so we have his columns which seem to soar & his astonishing birds which are both darting up & physically inert. Endless Column (1918), Yellow Bird (1919) & Golden Bird (c1919)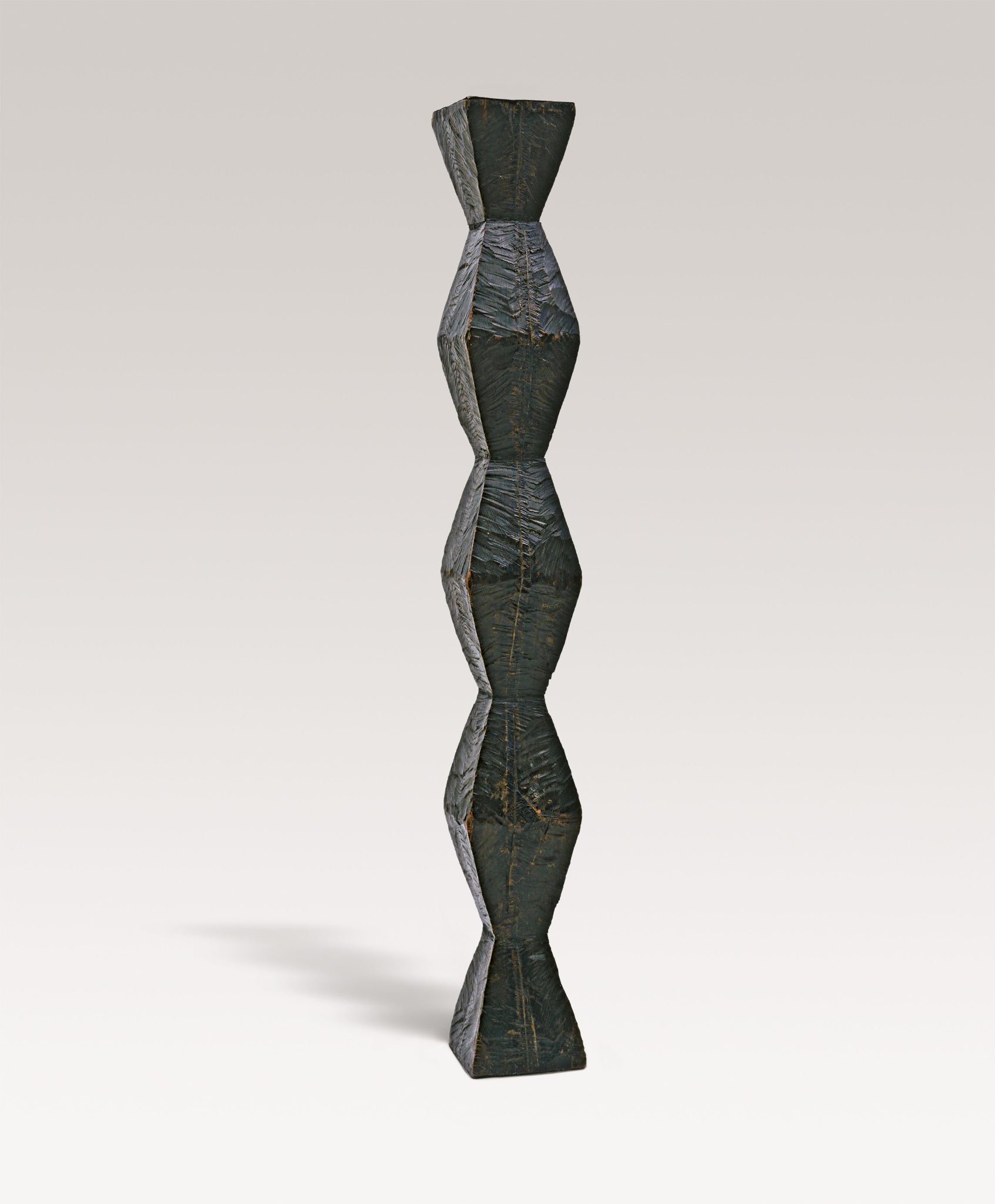 1920 saw him submit Princess X to the Salon. A fundamental part of his vision included his creation of the pedestal as integral part of the artwork. Oak Base (1920), Head (c1919-23), Beginning of the World (1920) & The First Step (1921)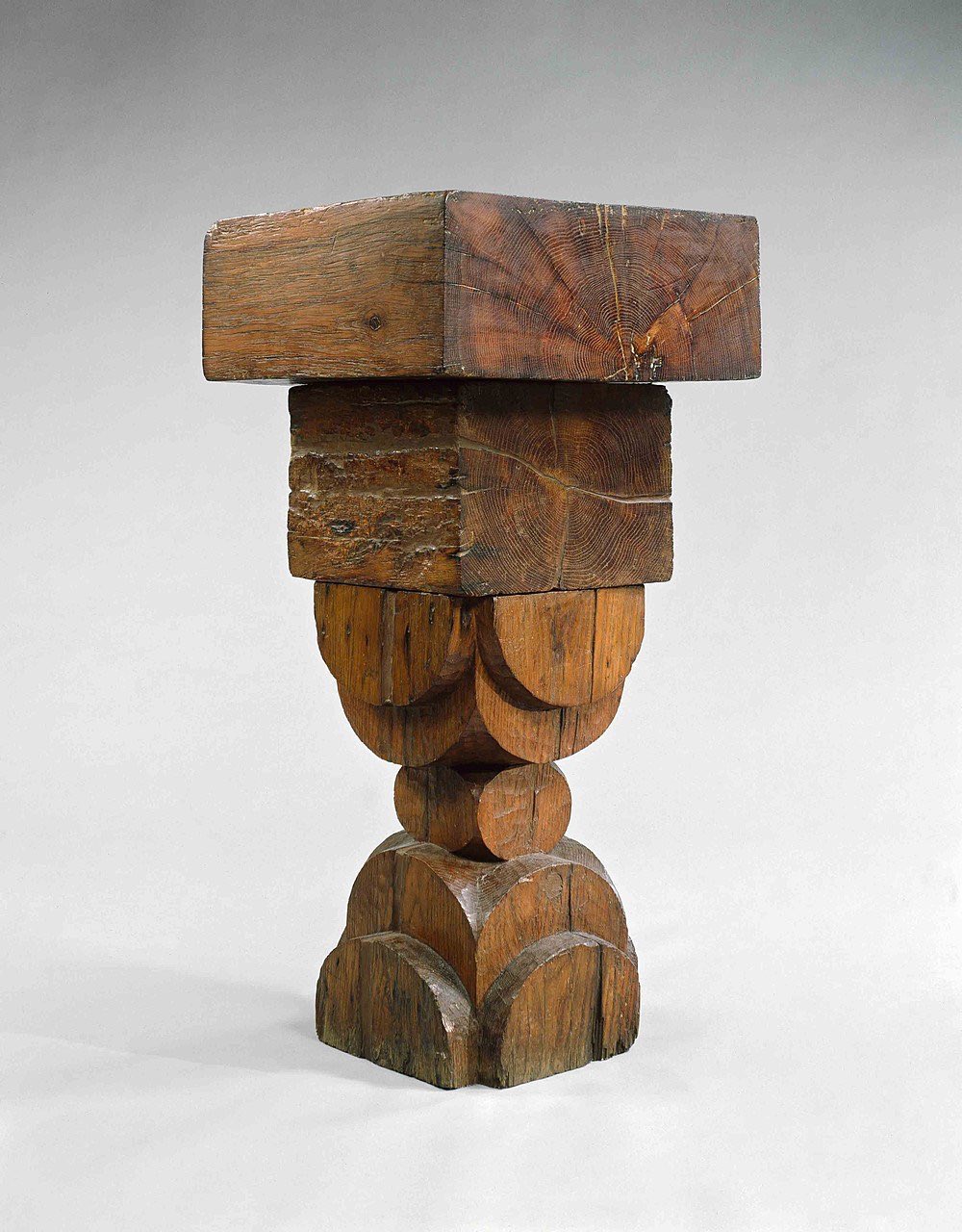 There is a tangibility about Brâncusi's work. When you see it, you want to hold it. A work like Leda is so perfect that you want to caress it & examine it. Adam & Eve (1921), Fish (1926), Leda (c1921) & Head of a Woman (c1922)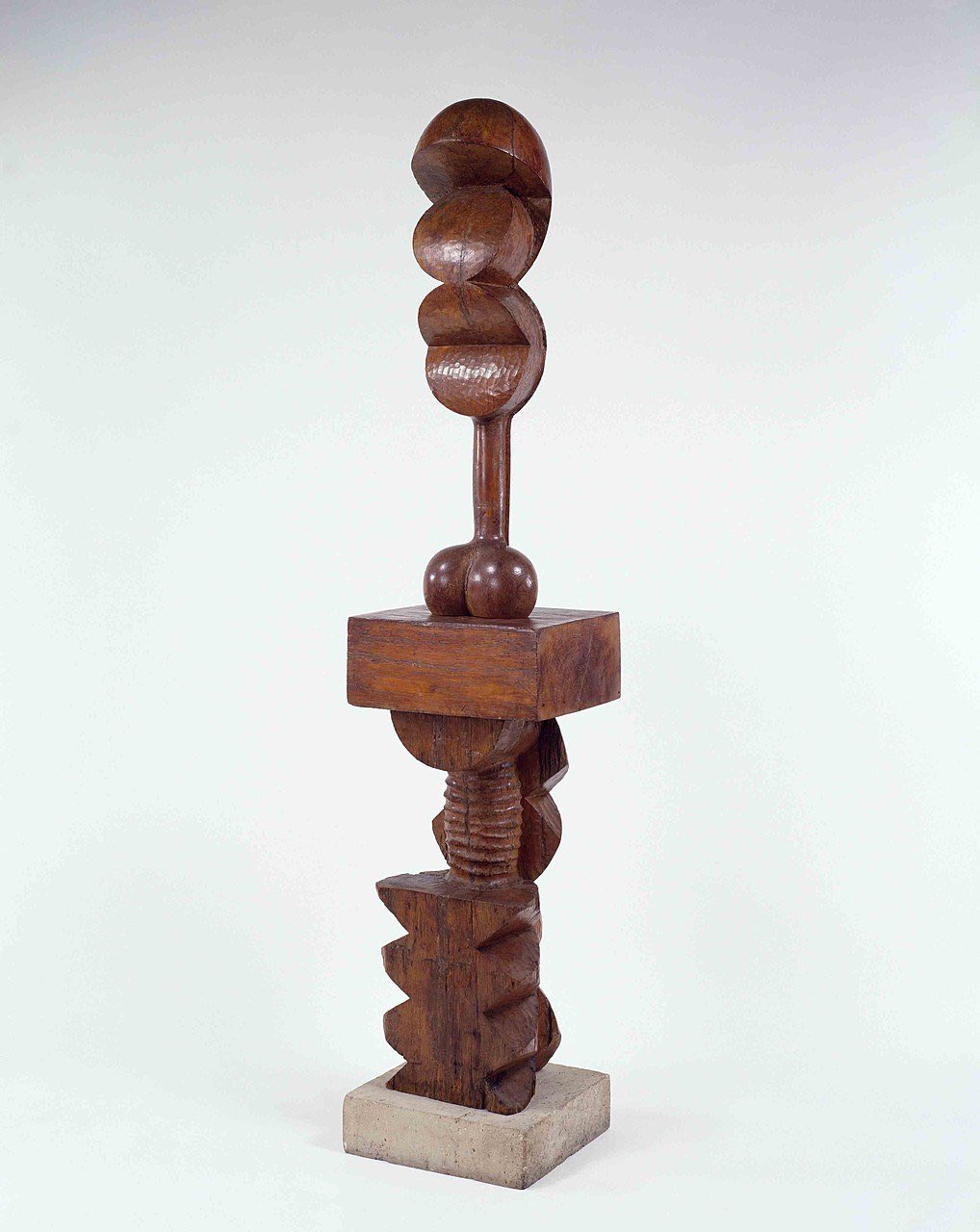 He captured the zeitgeist in many of his pieces - there can be nothing so roaring 20s as his essential portraits or his White Negress. The Miracle (c1931-2), Eileen Lane (1923), White Negress (1923) & The Cork, Paris (1924)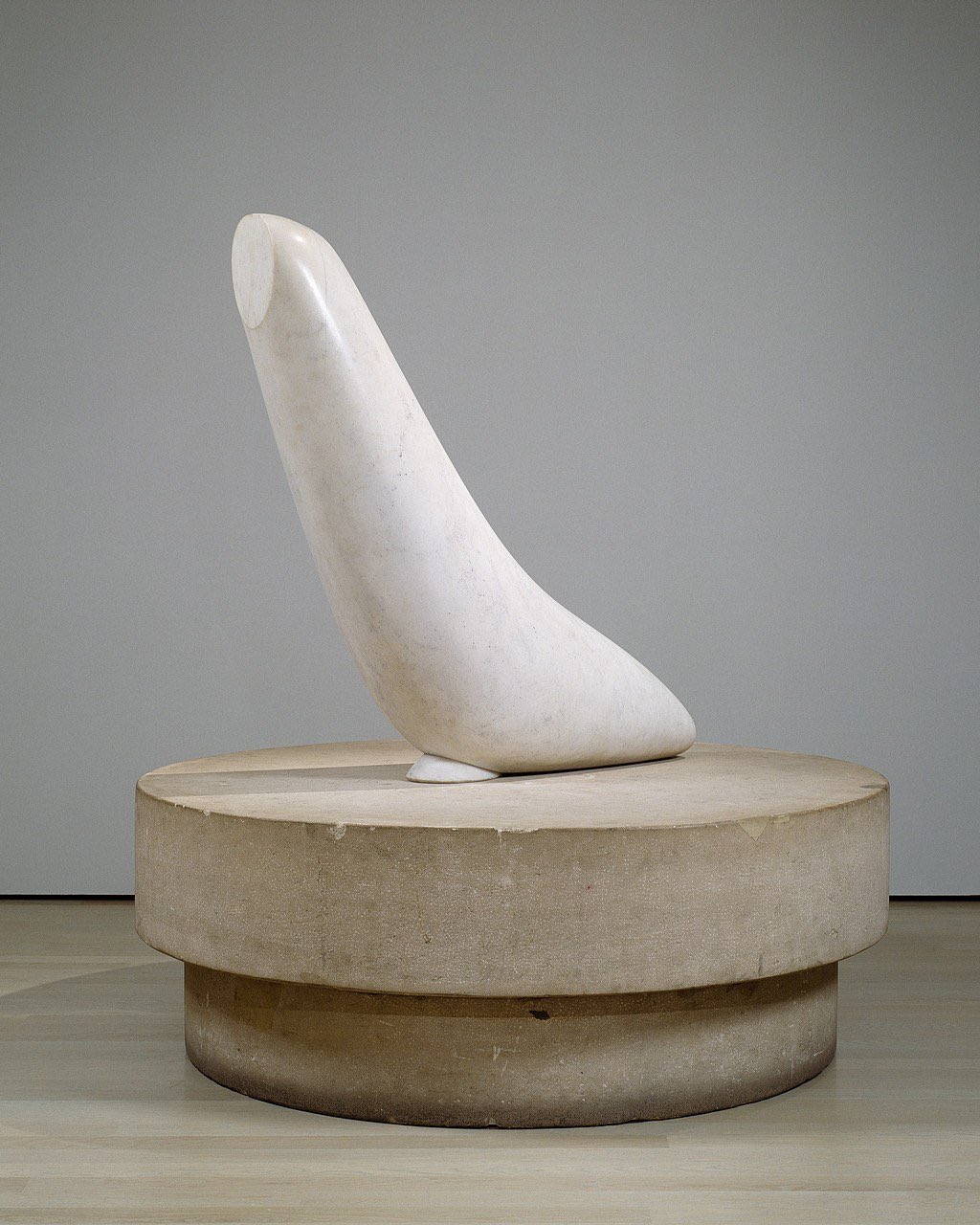 For many his Bird in Space is his masterpiece. This is because the work traces the flight path & yet never moves. He makes an inert object fly. Bird in Space (1932-40 & 1923), Nancy Cunard (1925-7) & Leda (1925)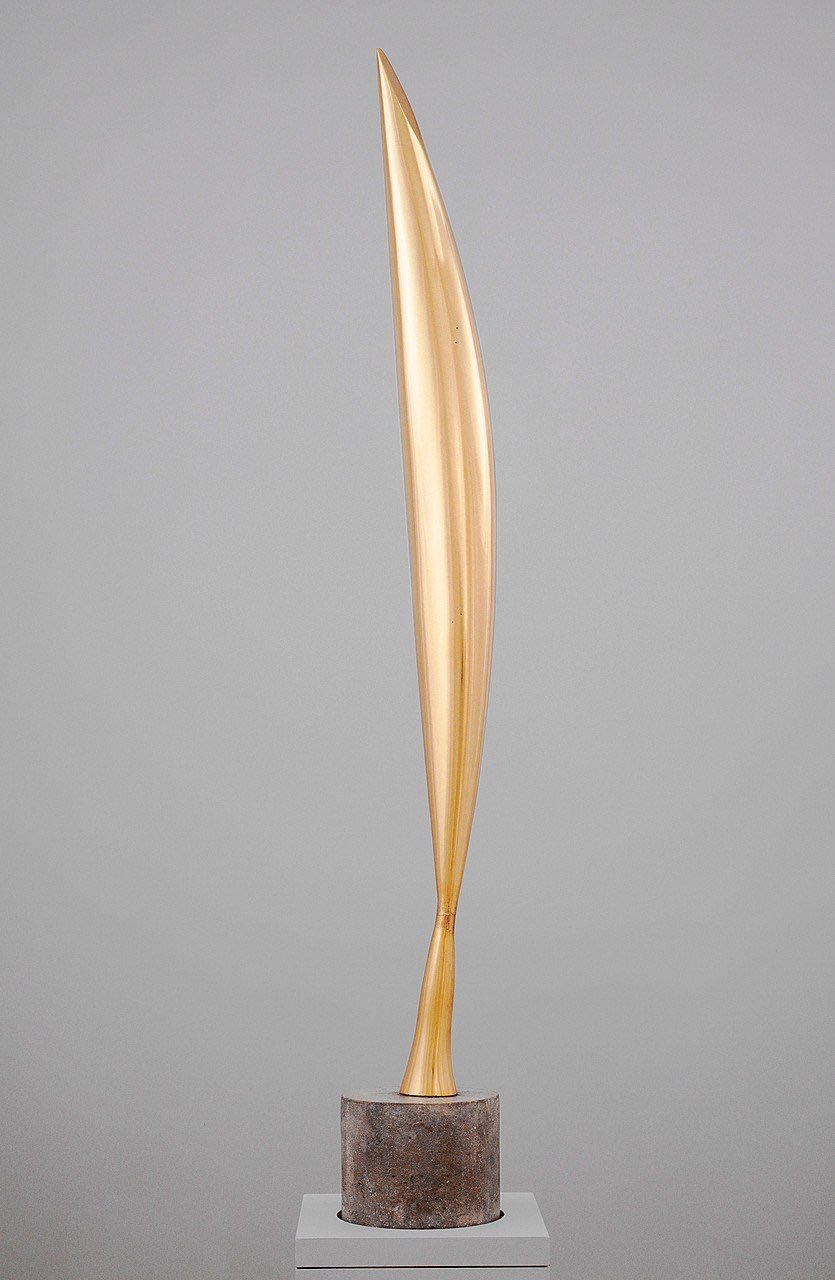 His imagination & concern to understand form was relentless. I love the humour of the Fish served up to us & the joy of Young Bird. The Fish (1926), Socle (1927), Young Bird (1928) & James Joyce (1929)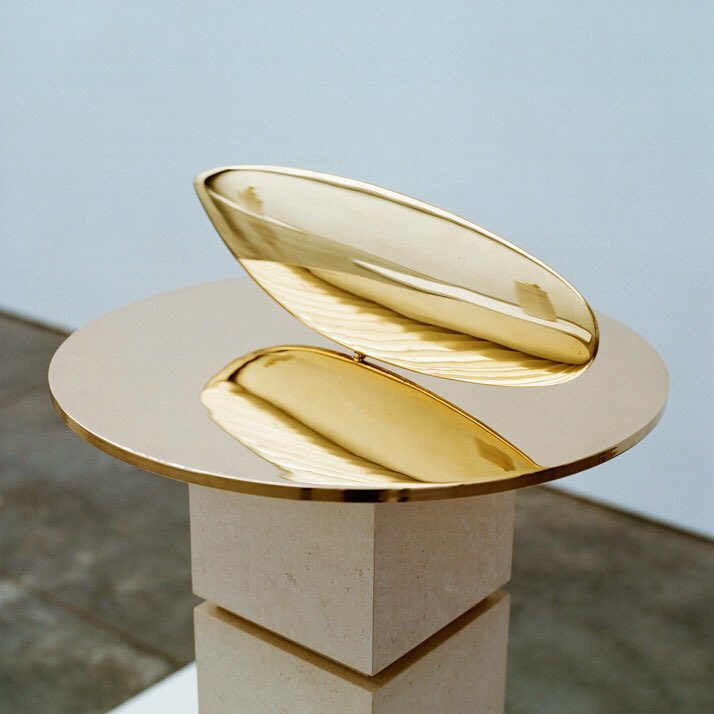 The 30s saw him focused on more constructed forms & again capturing the Art Deco influence all around him. King of Kings (c1938), Colonette (1930), Bête Nocturne (1930) & Endless Column (1934)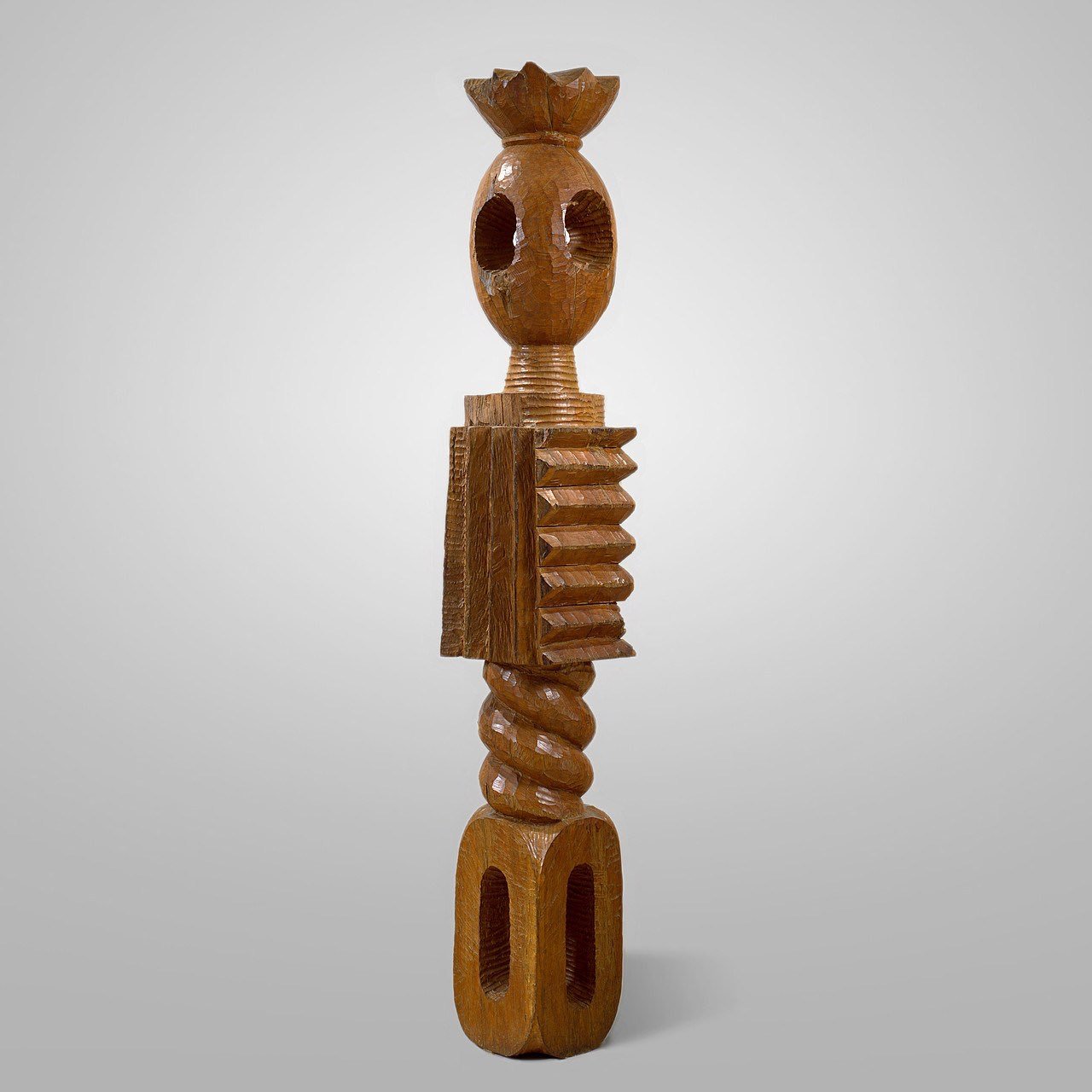 His Turtle is both a brilliant & minimalist interpretation & a gently humorous idea. Flying Turtle (1940-5), Bird in Space (1936), The Gate of the Kiss (1938) & Vase (1939)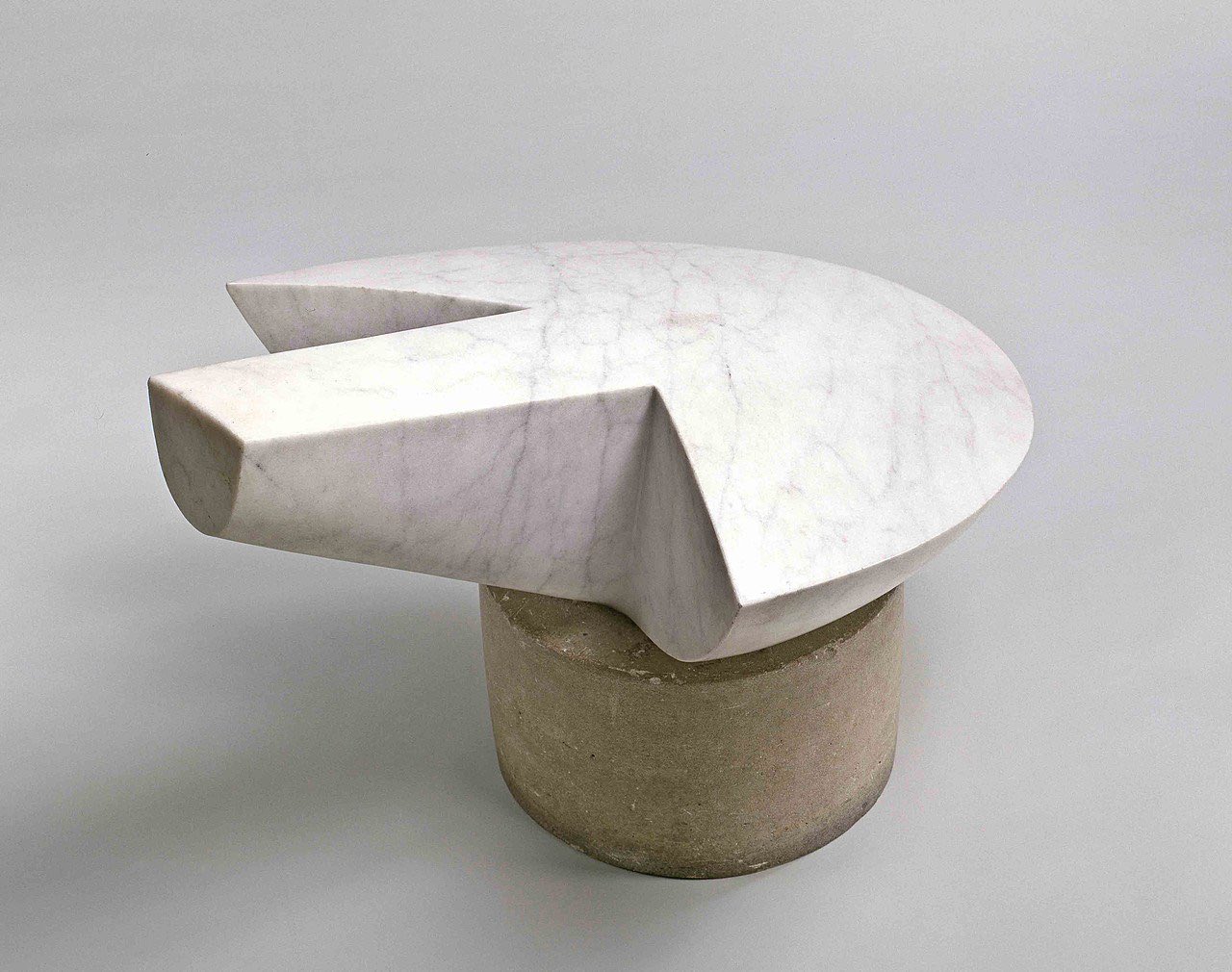 He continued to explore ideas of shape & question how we perceive it. Cariatide (1943-8), Tray (1949), Small Pyramid (1950) & Femme Cuillère (1927/53)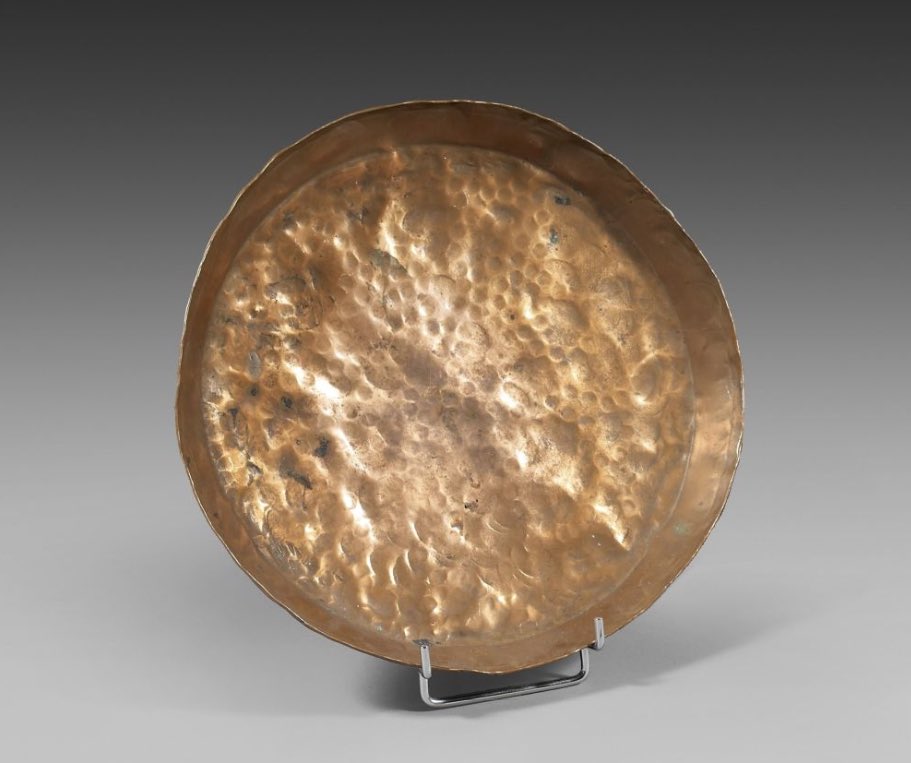 A great sculptor, his work is now recognised as fundamental to the story of Western art. If you get the chance, try & see some of his work in Paris, particularly his Sleeping Muse - it will stay with you forever.