The first U.S government shutdown happened in 1879, when former Confederates tried to achieve in Congress what they had failed to win on the battlefields of the Civil War. That moment is instructive for today.Let's take a look at the 1879 shutdown, shall we?
In 1878, economic issues gave Democrats both houses of Congress. To make sure Ds would win the presidency in 1880, they set out to get rid of black voters (who tended to vote Republican) by getting rid of the federal soldiers in the South who were protecting black rights.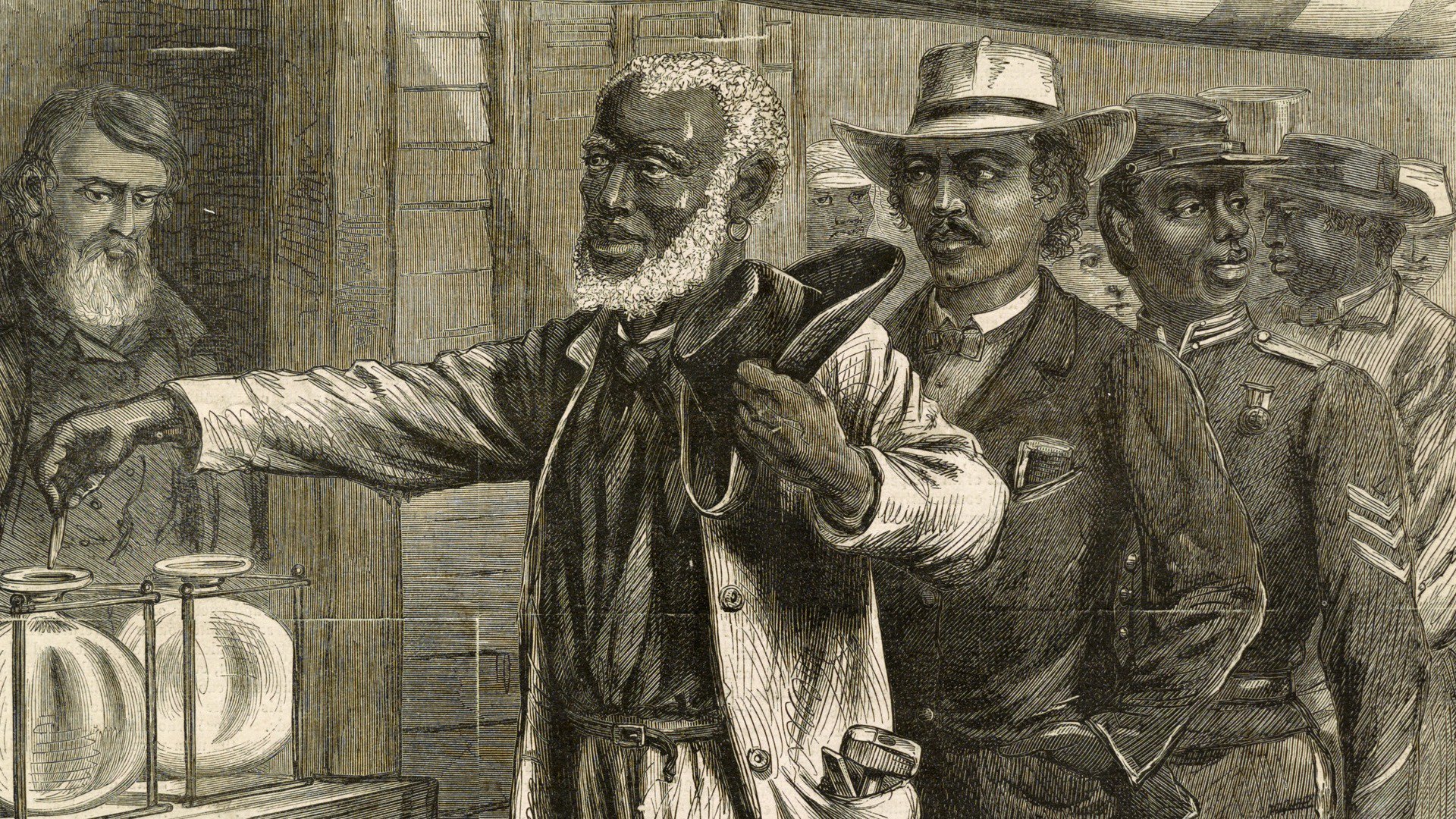 Before Ds took over Senate in 1879, Rs in House refused to appropriate funds for the 1879 fiscal year beginning July 1 unless troops left. Congress adjourned in March w/o funding the government.(It is a myth that troops left the South in 1877.
Republican President Rutherford B. Hayes called the new D Congress into special session to fund government in March 1879. There, former Confederates called the shots. D Thurman defended Confederate president Jefferson Davis as a hero and said:

A southern Representative told the New York Times it was a "great blunder" to surrender their seats in Congress in 1861, and they would not be so stupid again. They would take over the government from within, presenting "a solid front to the enemy" and ending black rights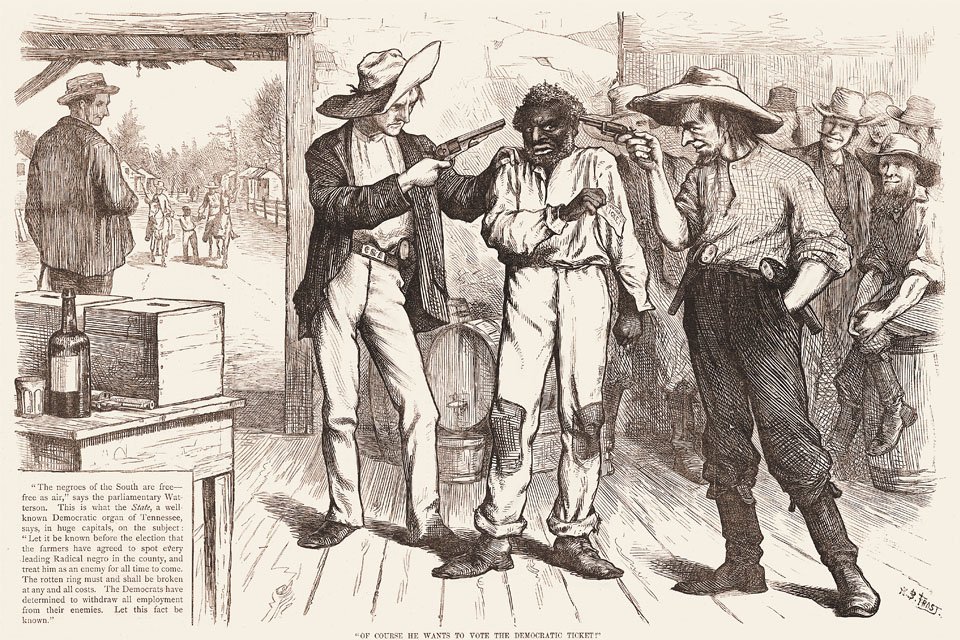 Republican Minority Leader and Civil War General James A. Garfield (OH) explained that this was the same attempt to destroy the American government he had fought against at Shiloh, erasing all the policies of Lincoln's Civil War Republicans.President Hayes agree. Five times, he vetoed appropriations bills that prohibited federal protection of black voters, calling the attempt of one branch of government to hold the nation hostage in order to control policy "radical, dangerous, and unconstitutional." Popular opinion swung against the Ds, who were trying to force their extremist ideology on Americans who liked the government but wanted basic economic reform. The Ds finally backed down, passing an appropriations bill with some face-saving language.
Southern extremists had failed to take over the government for their unpopular ideas simply by holding the government hostage. In 1880, James Garfield, now a political hero, was elected president on a platform promising to protect black rights.And the Democrats reshaped themselves as a northern reform party, uniting-- and winning repeatedly-- behind NY's Grover Cleveland, who promised economic fairness and equality before the law.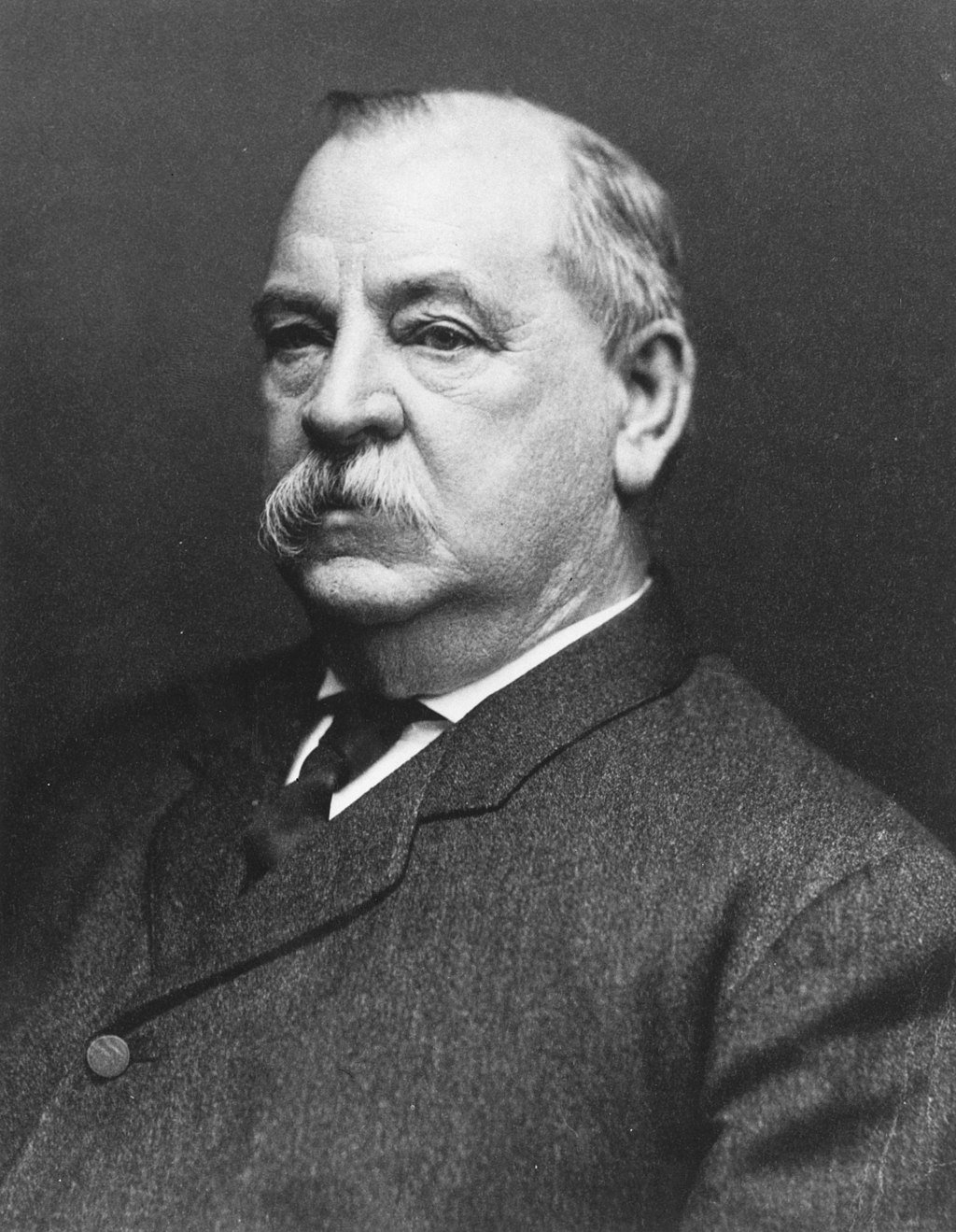 We are again in a moment where a small faction in a party is trying to force unpopular measures on the majority by threatening the very existence of our government. This is as unacceptable now as it was in 1879.
Or as it was in 1861, for that matter.
Thanks for reading. @HC_Richardson